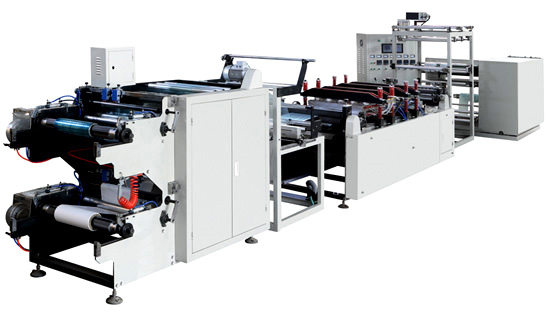 Specifications:
This machine is specially used in produce various kinds of sterilization medical packing bags, and also can install data printer and hole puncher. Finished reel and pouch are widely be used in hospital to pack and sterilize tools and all kinds of medical products to get the purpose of clear safe and hygiene, and also for pack food, etc.
It is characterized with double level material feeding, double rectifying deviation automatically, automatic tension control, cooling equipment. The machine adopts computer controlling system and touch buttons, it is easy in set length and has the function to figures display, automatic alarming on reaching the set value. It is also adopted with high accuracy step motor and a fine slitting driver, it is easy to make the material more steady, accuracy and speedy.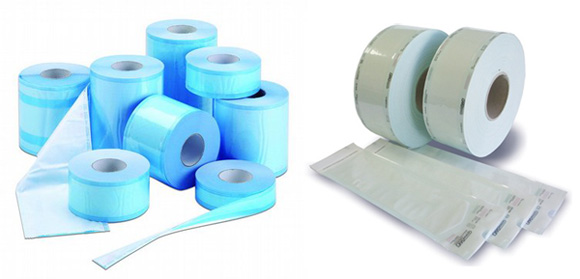 Product types:
1. Self-sealing flat pouch.
2. Heat-sealing flat pouch.
3. Heat-sealing flat reels.
4. Heat-sealing gusseted reels.
5. Heat-sealing gusseted pouch.
6. Paper/plastic sterilization pouch.
7. Paper/plastic sterilization pouch.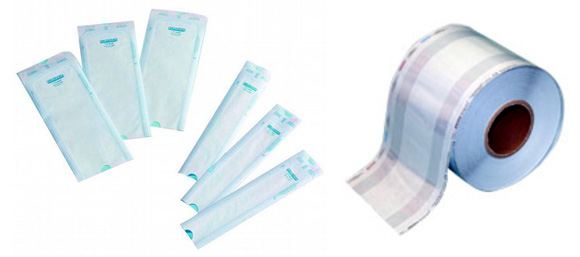 Features:
1. Speed of host machine adjusted by frequency conversion.
2. Double working position level material feeding.
3. Material tension is automatically controlled through driver make the material been pulled more stable, accuracy and fast.
4. Adopts high-accuracy stepping motor, subdivision driver make the material been pulled more stable, accuracy and fast.
5. Microcomputer control system to preset the length of pouch, length measurement display and automatic stop function when reaching the set length.
6. Touching buttons panel.
7. Double unwinding and rewinding system.
8. Hydraulic meter displays pressure.
9. Photocell tracks print marks.
10. Servo motor/stepping motors are applied for controlling bag making length and speed.
11. Bags can be sealed once or twice according to different production requirement.
12. Bag forming results good precision and high speed.
Main Technical Parameter:
| | |
| --- | --- |
| Type | HFLD-600 |
| Max. Diameter of feeding reel (mm) | 600 |
| Max sealing width (mm) | 600 |
| Max cutting length (mm) | 600 |
| Speed of bag making (cycle/min) | 20-28 |
| The main motor power (KW) | 1.1 |
| Suitable materials | CPP+PET |
| The total power (KW) | 23 |
| Weight (KG) | 1500 |
| Overall dimension (LxWxH) | 6000x1400x1600 |