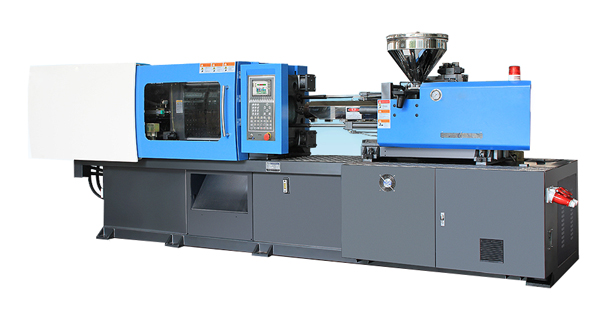 Low temperature, low pressure, fast response speed
●Innovative design of plasticizing system achieves low-temperature injection; it makes the machine energy-saving, environmental, and manufactures products with high tenacity and toughness.
●Advanced hydraulic system achieves low pressure injection; it makes the machine gain better mechanical protection, have longer mould service life, and manufactures products with low stress and deformation.
●Optimized control system achieves fast response speed; it makes the machine obtain higher shot rate in a short time and reaches the best within 0.3 seconds.
1. High-speed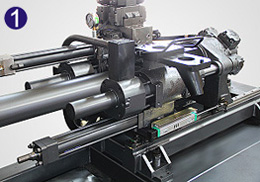 High-speed molding design shortens the cycle time of production.
Good durability of mature double injection cylinder is better than the single cylinder injection.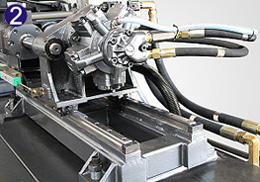 Low resistance linear guide rail, positioning precision, fast response, high repeatability.
2. Energy Saving
Energy saving design lowers the cost of production to the bottom.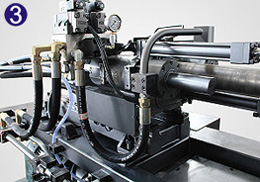 Special oil-circuit design greatly improves the injected acceleration & movement.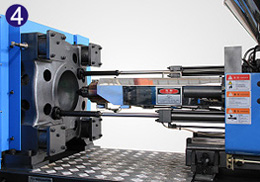 Standard ceramic heater is used to achieve the energy saving and environmental protection.
3. Stable
High stability design can stabilize the production, improve the rate of finished products,and extend the service life.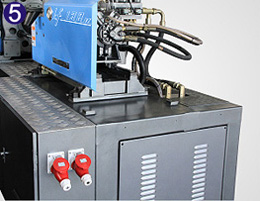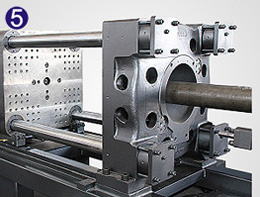 High rigid mechanical design can meet the demand of fast mechanical movement.
4. Durable
High-rigidity machine design achieves longer service life.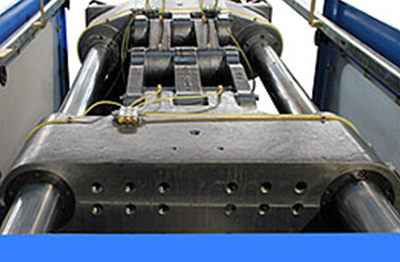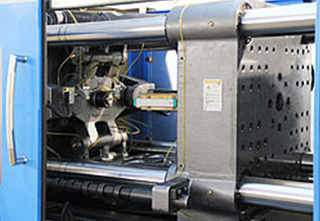 The standard configuration of multi-sets of air blowing is designed special for fast cycle production.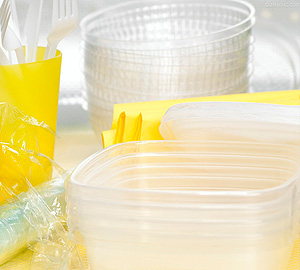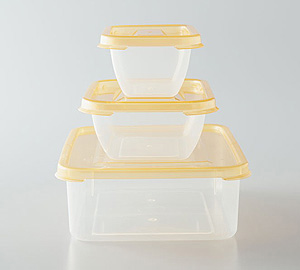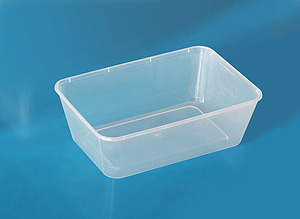 Innovative design can optimize the plasticizing effect and reduce the heating temperature in production, which results in energy saving and environmental protection, and can produce higher flexible and non-friable products
Parameters
| | | |
| --- | --- | --- |
| Type | HD1300-235 | HD2500-502 |
| CLAMPING UNIT | | |
| Clamping force, KN | 1300 | 2500 |
| Opening stroke, mm | 400 | 520 |
| Max. daylight, mm | 820 | 1100 |
| Platen size, mm*mm | 630*620 | 800*760 |
| Space between bars, mm*mm | 410*410 | 560*490 |
| Max. mold height, mm | 420 | 580 |
| Min. mold height, mm | 150 | 230 |
| Ejector stroke, mm | 125 | 145 |
| Ejector force, KN | 42 | 77 |
| INJECTION UNIT | | |
| Screw diameter, mm | 36 | 46 |
| Screw L/D ratio | 22 | 22 |
| Injection pressure. Mpa | 164 | 168 |
| Shot volume, cm3 | 143 | 299 |
| Shot weight (ps), g/OZ | 127/4.5 | 266/9.4 |
| Injection rate, g/s | 171 | 309 |
| Screw stroke, mm | 140 | 180 |
| Screw speed, rpm | 340 | 350 |
| POWER UNIT | | |
| Hydraulic system pressure, Mpa | 17.5 | 17.5 |
| Pump motor power, KW | 18.5 | 30 |
| Heater power, KW | 8 | 17.7 |
| GENERAL | | |
| Oil tank capacity, L | 260 | 420 |
| Machine weight, Ton | 3.9 | 7.5 |
| Machine dimensions (L*W*H) m*m*m | 4.7*1.23*1.7 | 5.6*1.4*2.1 |
an>