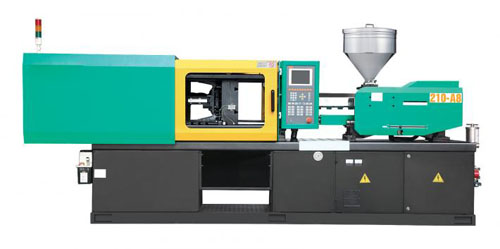 Injection Blow Molding Machine Characteristics:
•Hot runner system is adopted in the mould, with high pressure injection molding and then blow molding, the final product is featured with high precise mouth, neck and thread. No parting line and no flash appears in the product, result a smooth and uniform product, and also saving the material.
•Combined with injection and blow in the same machine, driven by servo motor with close-rope hydraulic system, it raises the repeatability precision, saves energy, and improves efficiency, Take Powered IBM160 machine for example, to produce the 20ml pharmaceutical PP bottle, with 16 cavities mould, the output can reach 56,000 pcs in 24 hours. Normally the rate of qualified products can be ≥99%.
•It can be optional to equip with the auto packing line for matching the sanitary requirement for the food and pharmaceutical industries.
•Hydraulic, pneumatic, and electrical controlling can be set in the HMI, which satisfies the technical need for different products.
•Most of the thermoplastics like PP, PE, PS, and PC can be made in the IBM machine.
•Imported famous world brands hydraulic parts, seals and rubber hoses are equipped in the machine to match the sanitary requirement in cleaning workshop.
•The machine characterizes with fast, high efficient, stable, energy saving, and easy for operation and maintenance.
Parameter:
| | |
| --- | --- |
| Type | HD1600-604 |
| CLAMPING UNIT | |
| Clamping force, KN | 1600 |
| Opening stroke, mm | 440 |
| Max. daylight, mm | 940 |
| Platen size, mm*mm | 705*705 |
| Space between bars, mm*mm | 460*460 |
| Max. mold height, mm | 500 |
| Min. mold height, mm | 160 |
| Ejector stroke, mm | 140 |
| Ejector force, KN | 49 |
| INJECTION UNIT | |
| Screw diameter, mm | 42 46 |
| Screw L/D Ratio | 22 20 |
| Injection Pressure, Mpa | 213 177 |
| Shot volume, cm3 | 284 340 |
| Shot weight (ps), g/OZ | 253/8.9 302/10.7 |
| Injection rate, g/sec | 105 126 |
| Screw stroke. mm | 205 |
| Screw speed, rpm | 210 |
| POWER UNIT | |
| Hydraulic system Pressure, Mpa | 17.5 |
| Pump motor power, KW | 15 |
| Heater power, KW | 9.8 |
| GENERAL | |
| Oil tank capacity, L | 260 |
| Machine weight, Ton | 4.5 |
| Machine dimensions(L*W*H) | 4.8*1.3*1.8 |
an>