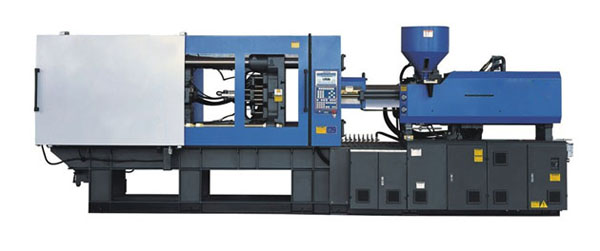 Features:
1. Special PP screw & barrel, that makes good plasticizing effect, faster charging, is suitable for large shot volume;
2. Upgraded hydraulic system can make shot speed faster and production cycle shorter.
Note
.Theory injection capacity = screw diameter2×π/4×screw travel
.Actual injection capacity is the maximal weight of polystyrene ( PS ) raw material injected to air.
.When UPVC, PC, PMMA, PA and other engineering plastic material are used, please let us know. When you need modifying parameters and functions of the machine, please let us know also.
.According to demand of machine upgrade, we will change technical parameters, configuration of some parts and service's items without prior notice.
.Photos are for reference only. If there is any difference with actual products purchased, the real products are final.
.In normal condition six months warrantee for barrel & screw; But using caustic or any recycling material is not guaranteed.
Parameter:
| | |
| --- | --- |
| Type | HD4000-3514 |
| CLAMPING UNIT | |
| Clamping force, KN | 4000 |
| Opening Stroke, mm | 710 |
| Max. daylight, mm | 1440 |
| Platen Size, mm*mm | 1050*1050 |
| Space between bars, mm*mm | 740*720 |
| Max. mold height, mm | 730 |
| Min. mold height, mm | 300 |
| Ejector stroke, mm | 210 |
| Ejector force, KN | 110 |
| INJECTION UNIT | |
| Screw diameter, mm | 100 |
| Screw L/D ratio, | 19.9 |
| Injection Pressure, Mpa | 115 |
| Shot volume, cm3 | 3063 |
| Shot weight (ps), g/OZ | 2878/101.5 |
| Injection rate, g/sec | 390 |
| Screw stroke, mm | 632 |
| Screw speed, rpm | 133 |
| POWER UNIT | |
| Hydraulic system pressure, Mpa | 17.5 |
| Pump motor power, kw | 45 |
| Heater power, kw | 28 |
| GENERAL | |
| Oil tank capacity, L | 810 |
| Machine weight, kg | 16 |
| Dimension (LxWxH) | 7.8*1.9*2.3 |